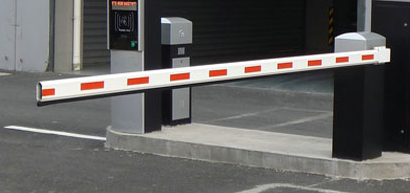 Security Barrier Gate Systems
Automatic raise arm barriers are designed to offer long term reliability, efficient operation and durability.
Incorporating an integral 3 phase inverter drive motor and gearbox which provides a smooth consistent operation from a single phase supply without the use of springs, belts or pulleys.
The barriers are controlled by a programmable logic controller which can be programmed to open and close at set times, to account for working hours or holiday periods
Contact Q3 Security Systems today for further
Security Barrier information or for an exploratory consultation.